banner advertising
Search
Results found: 3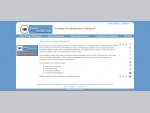 (Clicks: 745;website added: Sep 7, 2013, banner-advertising)
A Web Solutions company, innovating web site design and development, based in Dublin. Inova Solutions deliver e-commerce solutions and services, intranet building, e-business strategy consulting, internet marketing, and banner advertising design.
web design web site development website development html html javascript e commerce brochure corporate redesign
inovasolutions.ie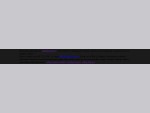 (Clicks: 717;website added: Sep 7, 2013, banner-advertising)
Producers of Pull Up Banner Advertisment solutions marketing solutions personal advertisement pullup banner stand up advertising Located in bray co wicklow
pullup rollup banner stand up stand up banner advertising marketing banner pullup banners ireland pullup displays standup banners
pullupbanners.ie

(Clicks: 653;website added: Jul 1, 2015, banner-advertising)
Get your pull up banner now, with Pullupbanner.ie! Use our new editor to create banner design that you like and need, fast and easy. Sent to you next day!
pullup rollup banner ireland stand up banner advertising marketing banner pullup banners ireland pullup displays standup banners
pullupbanner.ie